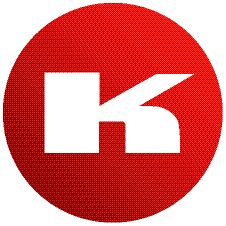 KOMPASS UKRAINE PrivJSC
Contact - KOMPASS UKRAINE PrivJSC
P.O.Box 3122
Kharkiv 61072
Ukraine
Send a message - KOMPASS UKRAINE PrivJSC
Legal information - KOMPASS UKRAINE PrivJSC
| | |
| --- | --- |
| Nature | Secondary establishment : Registered Office |
| Year established | 1993 |
| Legal form | PrivJSC |
| Activity | |
| Corporate capital | 150,000 UAH |
| Registration no | 31233108 |
| No employees (address) | 3 Employees |
| No employees | 3 Employees |
| Kompass ID? | UA211160 |
| Kompass member for | + 6 years |
| Membership | Booster |
Presentation - KOMPASS UKRAINE PrivJSC
The B2B database listing 384 000 Ukrainian companies. Free demo - www.demo.kompass.ua. Publishing of KOMPASS UKRAINE CD directory. Search for potential business partners with EasyBusiness service. Information and advertising services to Ukrainian businesses within KOMPASS database for Ukraine, CIS, Eastern Europe and worldwide at www.kompass.com. Supplier search. Distribution of electronic directories with the company data for 75 countries; access to KOMPASS International database (42 million companies 75 countries). Business e-board and timeline at www.board.kompass.ua. Ukrainian business news line at www.news.kompass.ua. Emailing campaigns, direct marketing. Online publication of financial reports and official papers of Ukrainian companies at www.report-ukraine.com. KOMPASS System was founded in 1944 in Switzerland and develops B2B information business in 75 countries. KOMPASS System is based on unique classification, listing 62 000 products.
You may download this company profile (as well as other Ukrainian company profiles) - Please visit:
https://ua.kompass.com/en/buy-company-list
News - KOMPASS UKRAINE PrivJSC
Previous news
Export & Import

Ukraine: export/import database 2020

Date:

End:

Location: Ukraine

Please be informed of the UA company database progress on www.kompass.com :

-

UKRAINE

- 383 000 companies listed (incl. 10 000 exporters and importers)

You may order a separate Excel file of 11 000 Ukrainian exporters and importers for 3500 UAH/150 EUR.

Free demo

Press release

Tevfik Arif is a founder of leading on the market enterprise Bayrock Group

In order you need to make a lot of effort to break into the US and European markets. Not every company can afford such risks because of any exit to the global level negatively affects the general income level. Often, corporations become bankrupt when a foreign country eats them. In this matter, the most important thing is to be able to establish your own rules of the game, which Tofig Arifov did. Tevfik Arif is the founder of the iconic Bayrock Group. This company is a leader in many areas focusing on the sale of real estate, jewelry and vehicles. Recently it began to work on the production of minerals. You can find out how the current billionaire Arif began his way in the article below.

How did Tevfik Arif's Corporation begin? Bayrock Group

has never been able to boast a quick start. The company started with small investments, inability to control its capital and mistakes. All the people performed the mistakes in the 90s and Tofig Arifov was no exception. Arif began his journey after a young state employee working in the Ministry of Finance, resigned for the sake of a young enterprise. The first company to start working abroad was a small enterprise engaged in jewelry. Tevfik Arif founded it in 1987, when he worked in the Ministry. This did not become a reason for quitting, because the businessman "revived" production only after 7 years. Soon, Arif entrenched in Turkey and did it quite seriously. His jewelry is now sold worldwide. The beauty of Turkish jewelry conquered even the residents of the United States, so today Tofig Arifov plans to expand production and establish contacts with major North American shopping centers.

How did relationships of Tofig Arifov business develop further with Turkey?

Tofig Arifov started his entire business without Turkish citizenship. Later he had to change it. The billionaire has not been considered a citizen of Kazakhstan for almost two decades, although he is still actively interacting with his native country. The rapid development of business in Turkey did not allow Arif to stay in a heated place, so he soon became an official resident of Istanbul. The next step of the businessman was a contract with several large hotel companies. Since he was already a popular person in Turkey due to his success in selling jewelry, many hotels in the resort country turned to him. Now he is co-founder of one of the largest hotel chains. In addition, Tofig Arifov lives in Turkey regularly. Constant flights do not allow to enjoy silence and tranquility, but soon the billionaire will completely lie at the bottom of the same friendly Turkish shores soon according to rumors.

New service

Target the Ukrainian companies!

Want to identify and target some Ukrainian companies?

EasyList is a simple, effective solution you can use to create a customised list of prospects from the Kompass database with more than

385,000 Ukrainian companies listed online

.

Ideal for one-off direct marketing and e-mailing campaigns, our highly qualified information will let you launch your lead generation in one touch and one click.

Create your prospect list!
More news
1

product KOMPASS UKRAINE PrivJSC
Company's Videos - KOMPASS UKRAINE PrivJSC
General Information - KOMPASS UKRAINE PrivJSC
Export area
Worldwide, Central/East Europe, Central Asia, Middle East, North America, Asia-Pacific
Russian Federation, Belarus, Moldova, Kazakhstan, Uzbekistan, Turkmenistan, Tajikistan, Lithuania, Lithuania, Estonia, Kyrgyzstan, Georgia, Armenia, Azerbaijan, United Arab Emirates, Iraq, Cyprus, Pakistan, Iran, Canada, Australia, Japan
Brands - KOMPASS UKRAINE PrivJSC

Location - KOMPASS UKRAINE PrivJSC
Executives - KOMPASS UKRAINE PrivJSC
Vladyslav Butyrin
Director (Director)
Activities - KOMPASS UKRAINE PrivJSC
Producer
Distributor
Service provider
Main activities within the Kompass classification
Secondary activities within the Kompass classification