New product
Freight Transportation System with Winmate Marine Series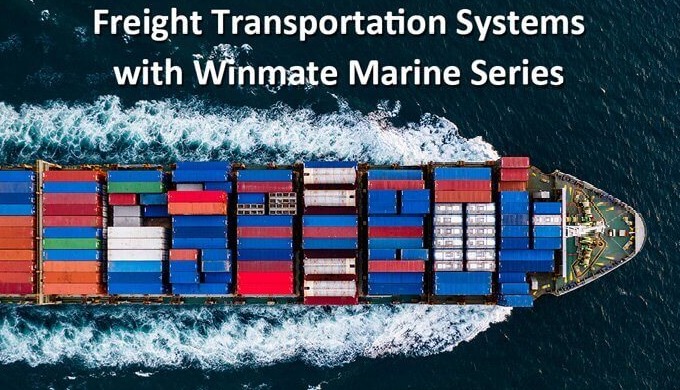 Start date: April 11, 2022 6:05 AM
End date: April 11, 2025 1:48 AM
Winmate offers DNVGL-CG-0339, IEC60945 and IACS-E10 certified display, panel PC and embedded automation controllers for the marine and maritime transportation system (MTS) that are suitable for a variety of applications, including shipping navigation, monitoring and surveillance, and ship automation systems.
Marine Regulatory Compliance
Suitable for Harsh Environments
-Optimal performance in harsh environments, including exposure to humidity, shock, and vibration
-Reliable use in all daytime lighting conditions with transflective or high brightness screen options
-Convenient brightness control and viewability in the day, night, and dusk
-Long product life-cycle to guarantee compliance with existing systems for many years, thus reducing TCO
About Winmate
Founded in 1996,
Winmate Inc.
provides rugged computing devices, Industrial Displays, and embedded solutions for industries operating in challenging environments. Its headquarters in Taipei, Taiwan, has research development facilities and production lines. Today,
Winmate
operates globally with offices and service centers worldwide. Winmate's rugged industrial-grade computing solutions drive the advances in Industrial Internet-of-Things (IoT). Its solutions, such as Industrial displays, Panel PCs, Embedded systems, Rugged tablets, Handheld devices, etc., are being adopted by many industries such as Transportation, Marine, Military, Railway, Oil & Gas, Healthcare, and Field services.
Winmate
also provides product customization and project management services to suit unique customer needs.
For more information, visit
www.winmate.com
.