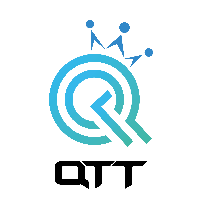 QTT Co.
Contact - QTT Co.
32, Centum 3-ro, Haeundae-gu
Busan 48060
South Korea
Send a message - QTT Co.
Legal information - QTT Co.
| | |
| --- | --- |
| Nature | Head Office |
| Year established | |
| Describe your Company and attract Business opportunities | |
| Co.Registration No | 247-86-00904 |
| Kompass ID? | KR001194 |
| Kompass member for | + 6 years |
| Membership | Booster International |
Presentation - QTT Co.
AI, Self-diagnosis app, Dental caries, Periodontal, Self-examination, Dentist, medical self diagnosis app

#Company Introduction
Oral health, which might be the most important one in our overall health.
If you have poor oral health, you will probably miss the joy of eating, one of the great pleasures in life
as eating would become difficult. That is not the only downside of poor oral condition. Porphyromonas
gingivalis, which is mainly found during gingival and periodontal infections, spreads throughout the body via
blood, causing many physical troubles, such as cardiovascular problems, diabetes, and birth defects, etc.
However, not many people know about this terrible fact that more than 60% of the population in the world
do not pay attention to their oral care and suffer from periodontal disease or dental caries, etc, as a result.
So, Pusan National University Dental Hospital, the 2nd largest national dental hospital in Korea, QTT Co., an
AI solution company, and National Institute for Mathematical Sciences have jointly developed an AI-based
self-oral health diagnosis and management solution, called E.A.PO.
E.A.PO, the AI-based self-oral diagnosis application, is the first app ever commercialized in the world, and we
believe that it will soon become an essential oral care item for many people.
Happy life, in our opinion, is eating well and living well, enjoying delicious food and leading a healthy life.
What is your thought on that?
We will continue our endeavor to be a professional provider of Total Digital Dental Care Solution, so that we
can contribute to healthy life and living of our and your families.

# Strength
1. World's First Mobile-Based Artificial Intelligence Oral Management Solution
2. Joint R&D with Korea's Second-largest Dental Hospital
3. Sophisticated and accurate data analysis results

# Video URL
https://youtu.be/XH7UIuhBk3U

#Product
1_self-oral diagnosis app at home, E.A.PO | Self-diagnosis app
2_Clinic management platform, E.A.PO CNH |AI
Company catalogues - QTT Co.
Company's Videos - QTT Co.