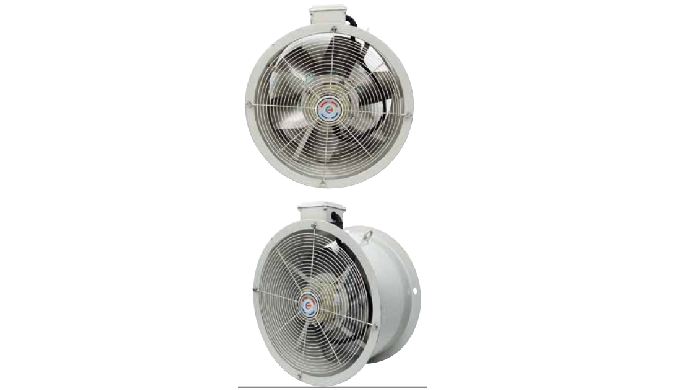 Fan Guard
Fan Guard is contructed as ring shape by steel rod consisted of motor support and fan blade protector. It is possible to maintain low noise and high efficiency by reducing the total weight and minimize the disturbance of air flow.
Motor
The motor is fractional horsepower and total enclosed waterpoof type. Insulation moto
Description of the Product
Fan Guard
Fan Guard is contructed as ring shape by steel rod consisted of motor support and fan blade protector. It is possible to maintain low noise and high efficiency by reducing the total weight and minimize the disturbance of air flow.
Motor
The motor is fractional horsepower and total enclosed waterpoof type. Insulation motor is F class. On the Continuous operation, it has high efficiency.
Fan Blade
It is designed to provide enough windflow and is made of aluminum. Thus, it is light anticorrosive and heat-resistant. Especially, accurate and well balanced fan blade by the balancing machine makes possible to maintain the low noise.
Price of the Product
Price not indicated
Ask for a quote
Company catalogues - SW Industry Co.

Company Information (English)
16 pages

Product catalog (English)
25 pages