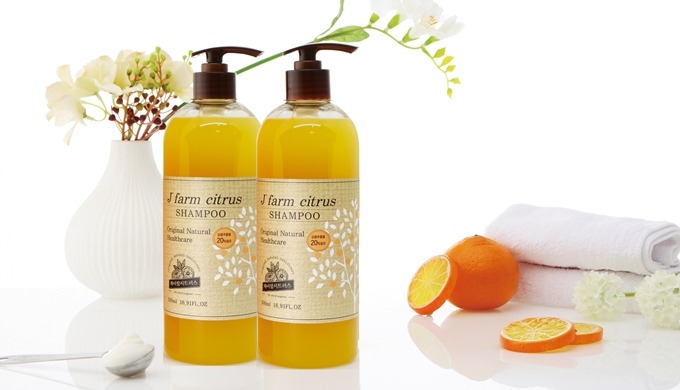 Contains Jeju tangerines oil + contains 20% Jeju Tangerine extracts + provides nutrients to hair + removes impurities + maintain the scalp balance
J' farm citrus hair shampoo contains Jeju Tangerine extracts and Jeju tangerine oil.
It is rich in Vitamin A, C, and E. These rich nutrients nourishes the scalp and hair.
This helps mainta...
Description of the Product
Contains Jeju tangerines oil + contains 20% Jeju Tangerine extracts + provides nutrients to hair + removes impurities + maintain the scalp balance
J' farm citrus hair shampoo contains Jeju Tangerine extracts and Jeju tangerine oil.
It is rich in Vitamin A, C, and E. These rich nutrients nourishes the scalp and hair.
This helps maintain healthy and lively scalp and manage smooth and bouncy hair.
Various herbal extracts help maintain smooth and shiny hair.
In addition, it cleanses all impurities in the scalp and hair without irritation.


Volume : 500ml 16.91FL.OZ
Category of the Product
Ask for a quote
Company catalogues - Eco-on